Here you are offered several methods to manage SenseCAP devices, including Gateway Management, Node Group Management, and Sensor Node Management.
Gateway
① Filter the gateway based on EUI, frequency, status, and registration time.
② List of gateways, displaying EUI, name, status, and so on.
③ Click EUI to enter the device details page to view basic information, location, binding, etc.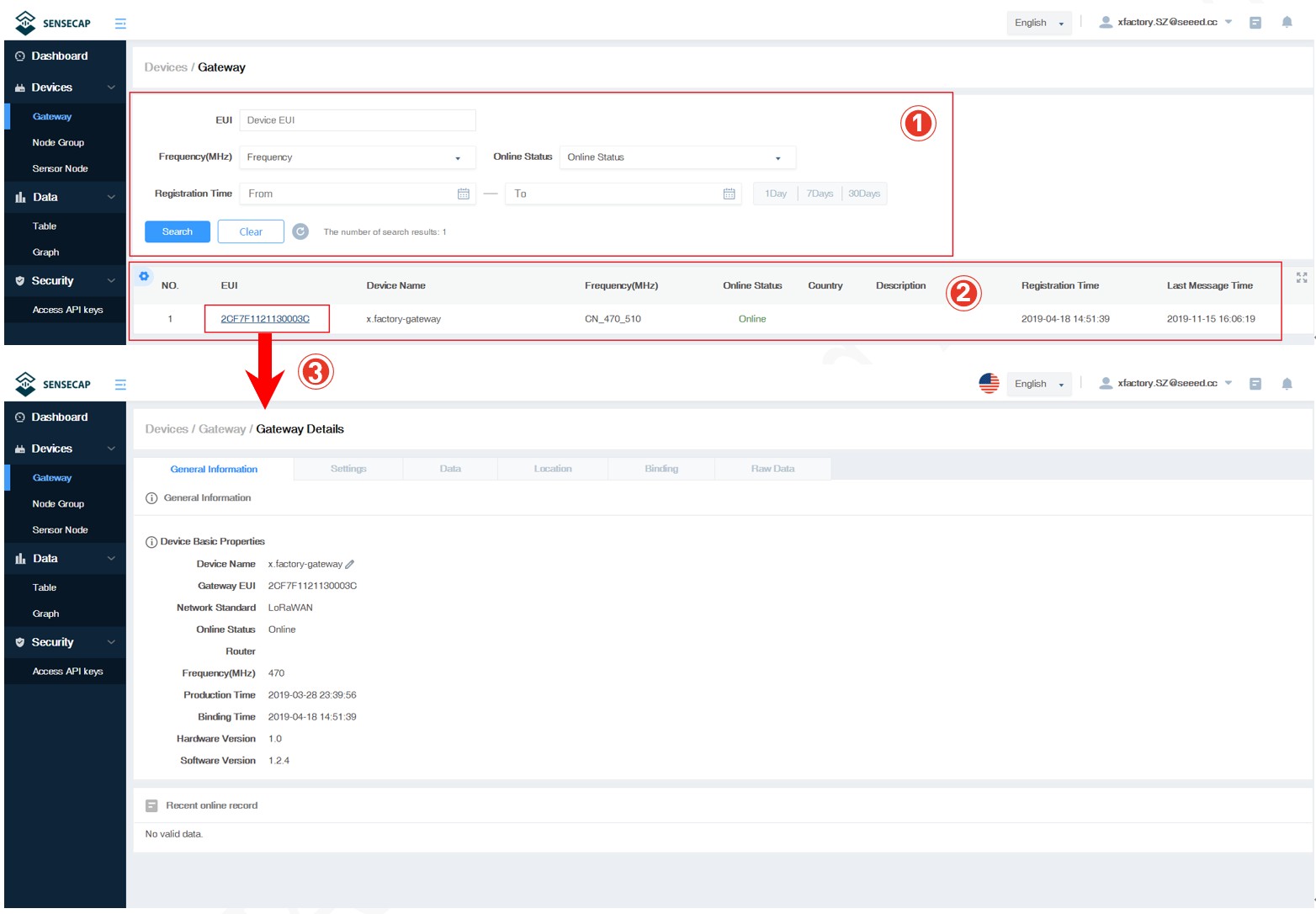 Node Group Management
You can manage devices conveniently by groups. You can create new groups, delete groups or move devices to a certain group.

Sensor Node Management
At the page of Sensor Node, you can see all the Sensor Nodes bound to your account.
① Devices contain types such as "LoRa" and "NB-IoT" and can be viewed by category.
② Filter criteria, according to EUI, frequency, group, status, registration time filter node.
③ Sensor Node list, displaying EUI, name, status, data type, and so on.
④ Click EUI to enter the device details page.

General Information
On the general information page, you can set the device name, and check the device status, battery status, recent online record and etc..
Battery Status: if it displays "Insufficient Battery", it mean the battery is below 10%.
Recent online record: gateway will go offline within minutes, and other devices will go offline later (typically three upload intervals).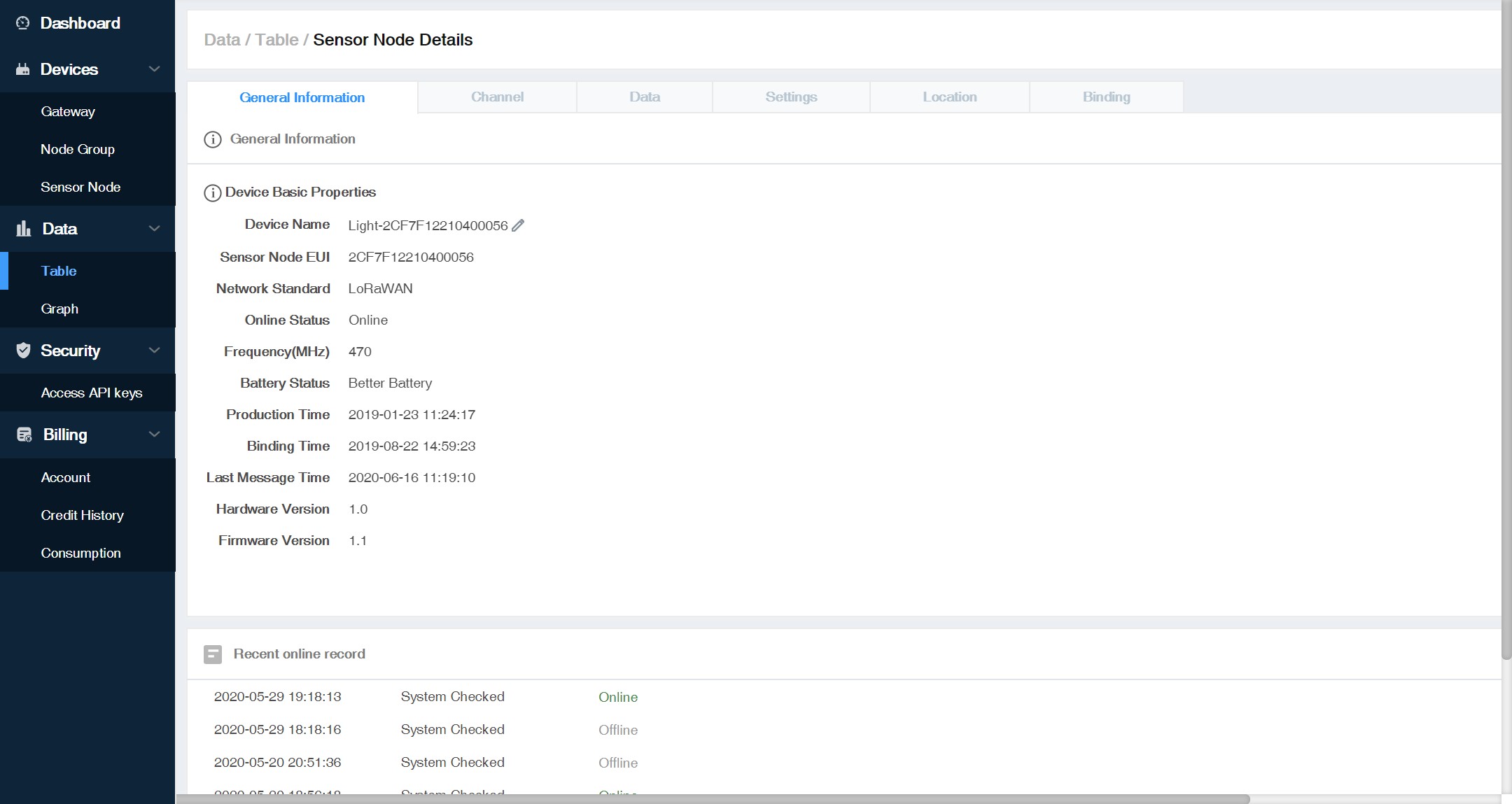 Channel
Single Channel Device: Only one channel, it mean the node can only connect one probe, such as LoRaWAN Sensor Node.

Multichannel Device: With multiple channels, multiple sensor probes can be connected, such as Sensor Hub.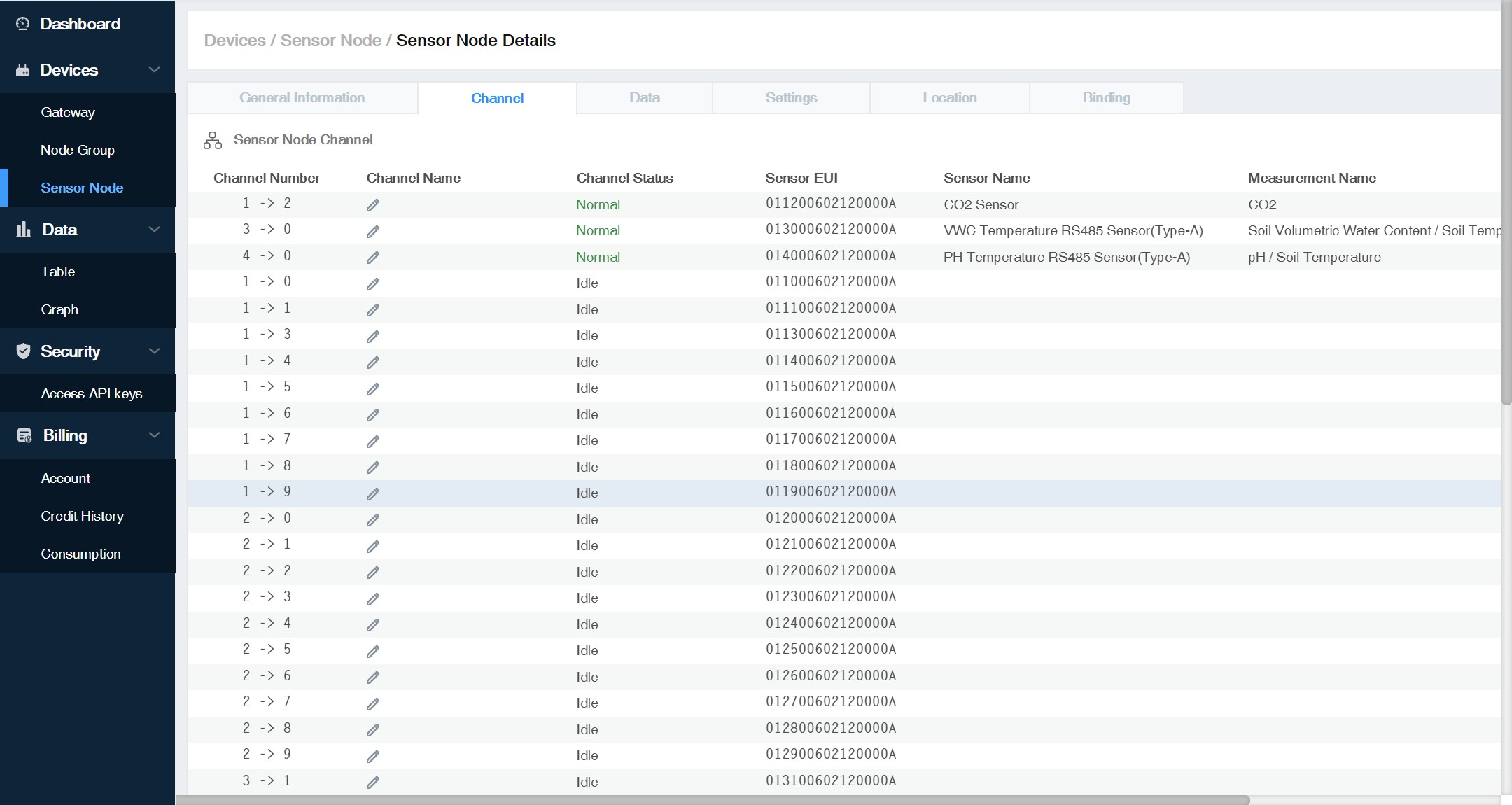 Data
You can check a period data of each channel, as well as the device status data.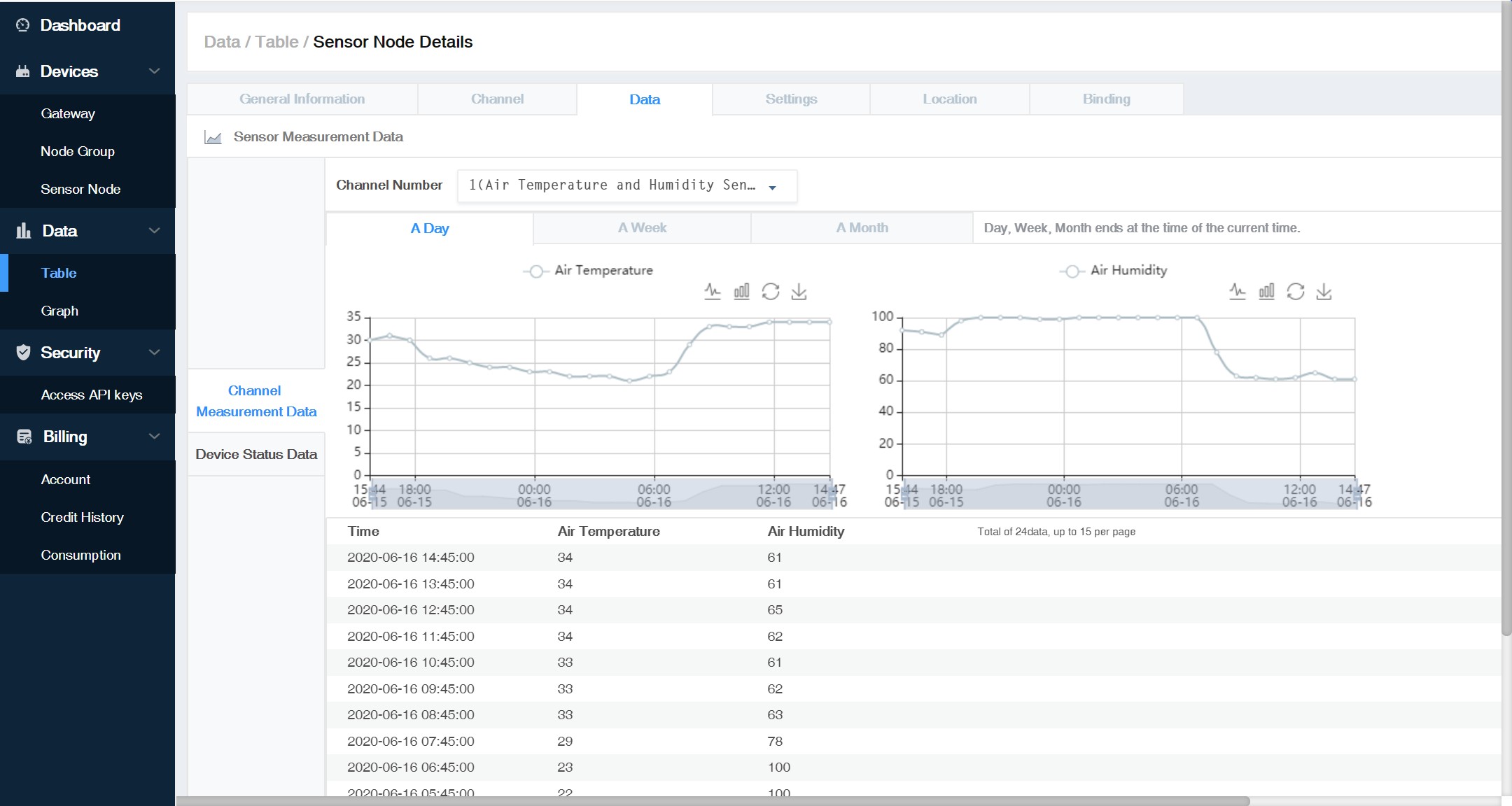 Settings
Only Read Key / Full Access Key: This is used with API.
Device Settings: Adjust the data collection frequency of the device, ranging from 5 to 43,200 minutes. The new collection frequency will take effect the next time the device uploads data.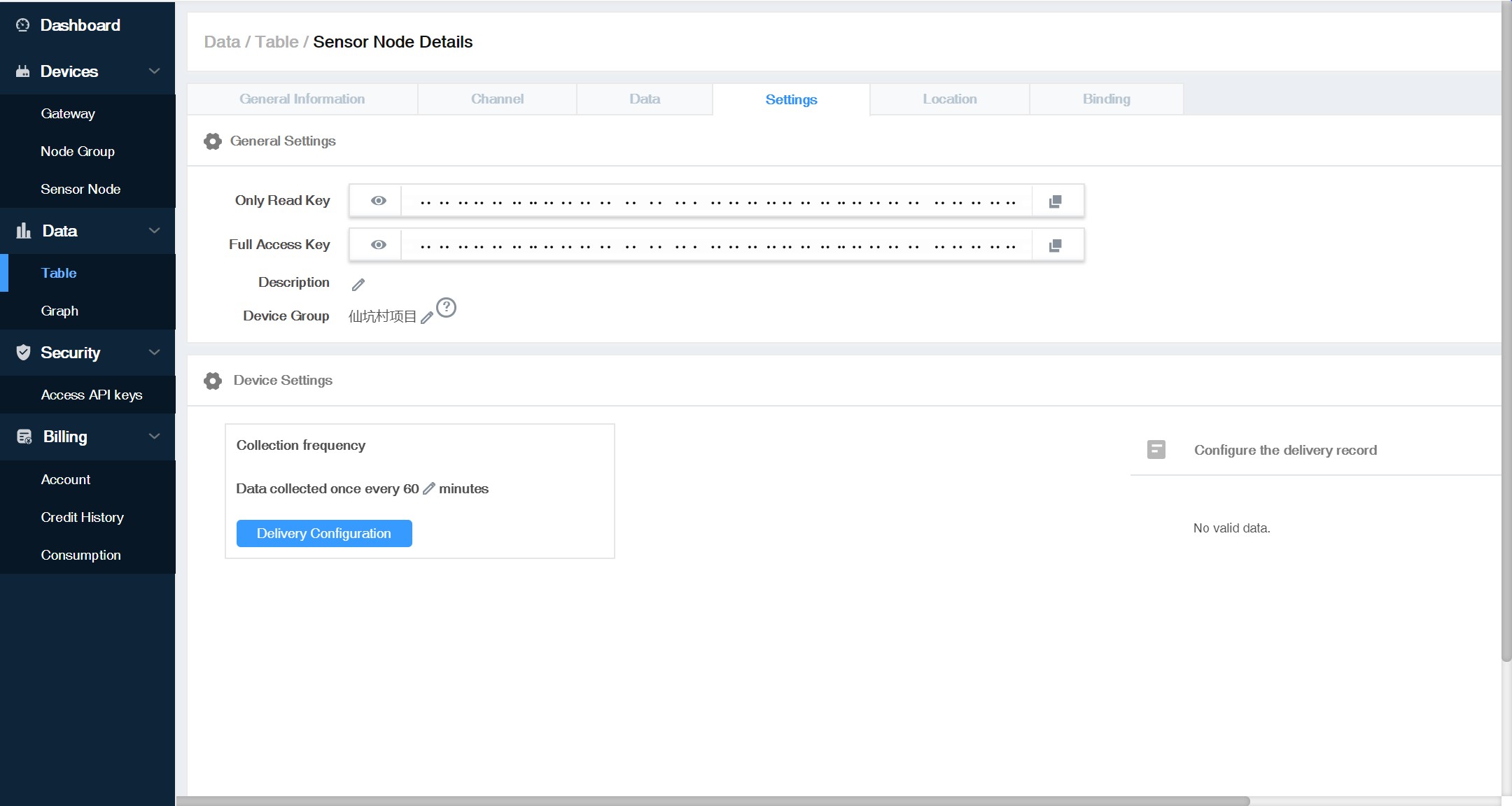 Location
If the device has GPS function, the location information will be automatically updated here.
If the device does not have GPS, you can manually set the GPS: "Search location" - "Map punctuation" - "Set as address".
Note: When using the Device's GPS, try to place the device outdoors with no shielding above.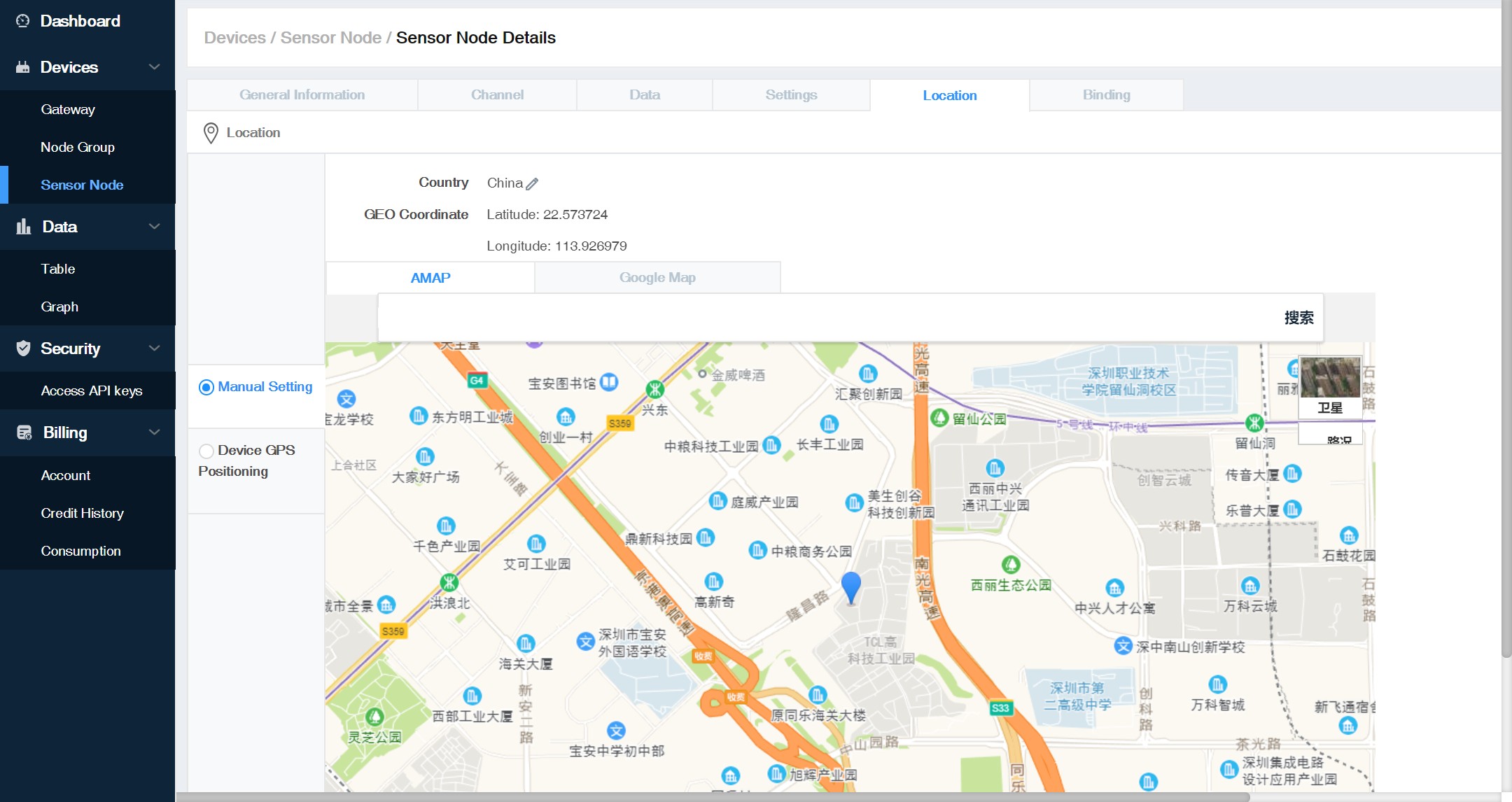 Bind Device
If you want to change the device to another account or delete the device, you can do on this page.