The SenseCAP Portal provides data query that filter queries or export the sensor data you need based on a variety of criteria.
Table
① Devices contain types such as "LoRa" and "NB-IoT" and can be viewed by category.
② Filter criteria, according to EUI, frequency, group, status, registration time filter node.
③ List of data showing EUI, device name, data type, measurements, collection and upload time, etc. ④ Click EUI to enter the device details page and view the basic information of the Sensor Node.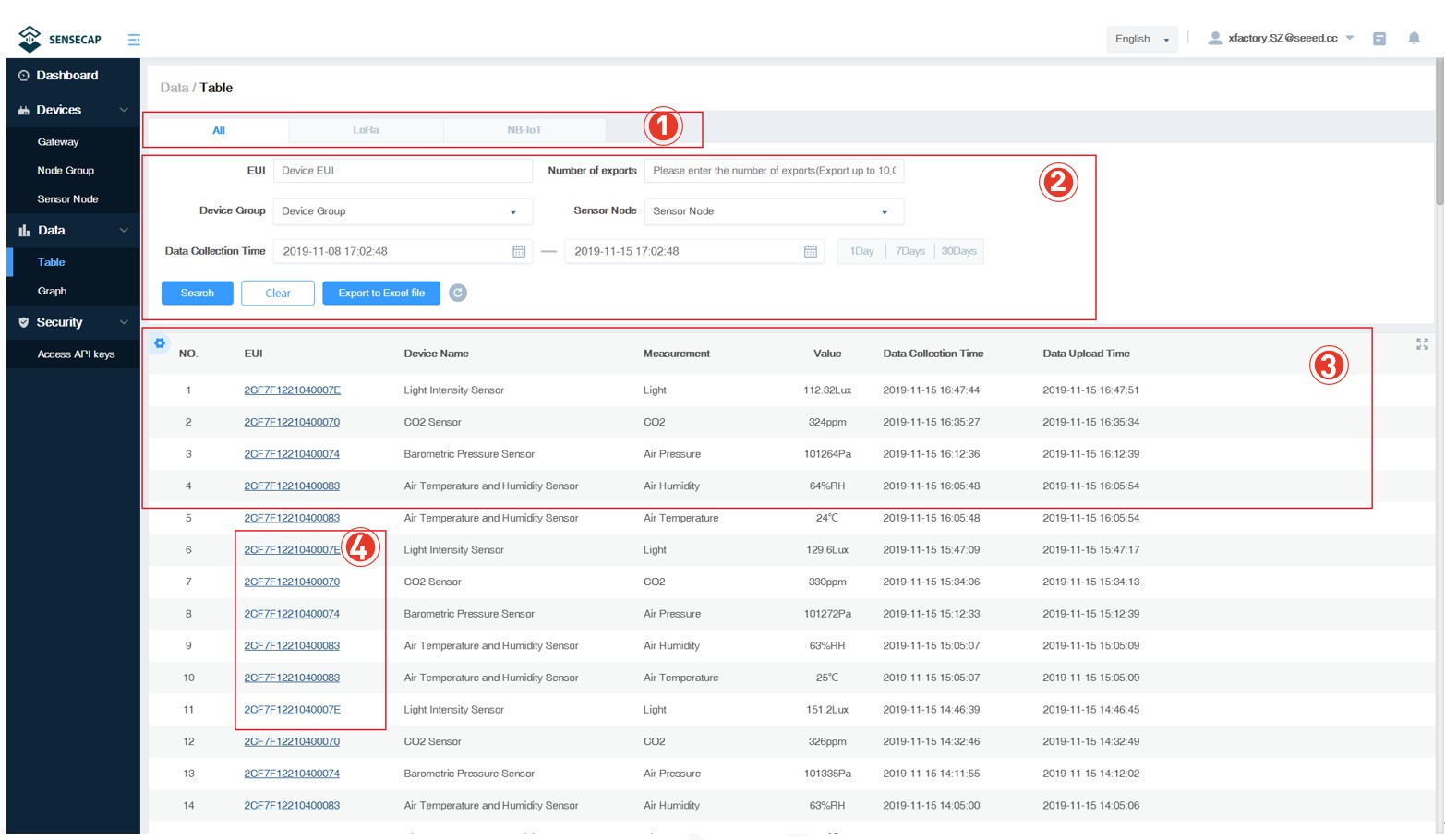 Graph
① Add a new page, enter a page name, and select the number of rows and columns.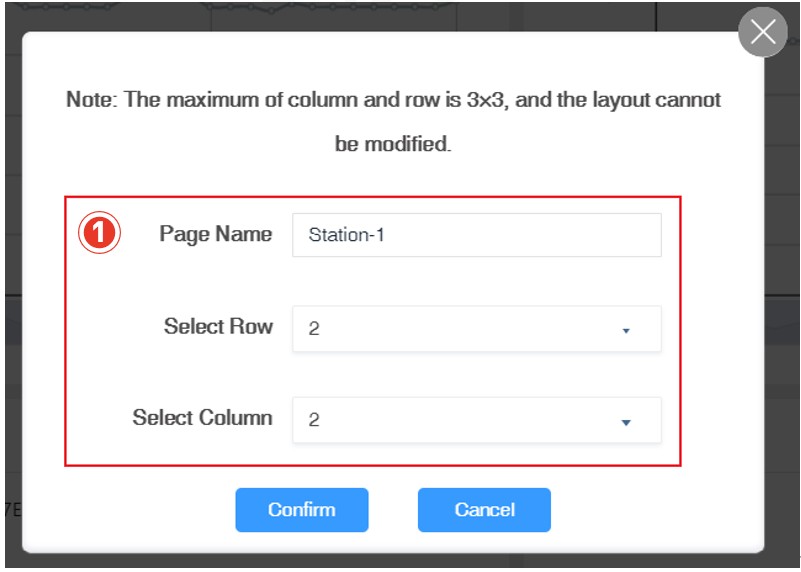 ② Select the measurements and time intervals to be displayed.
③ Select specific sensor data.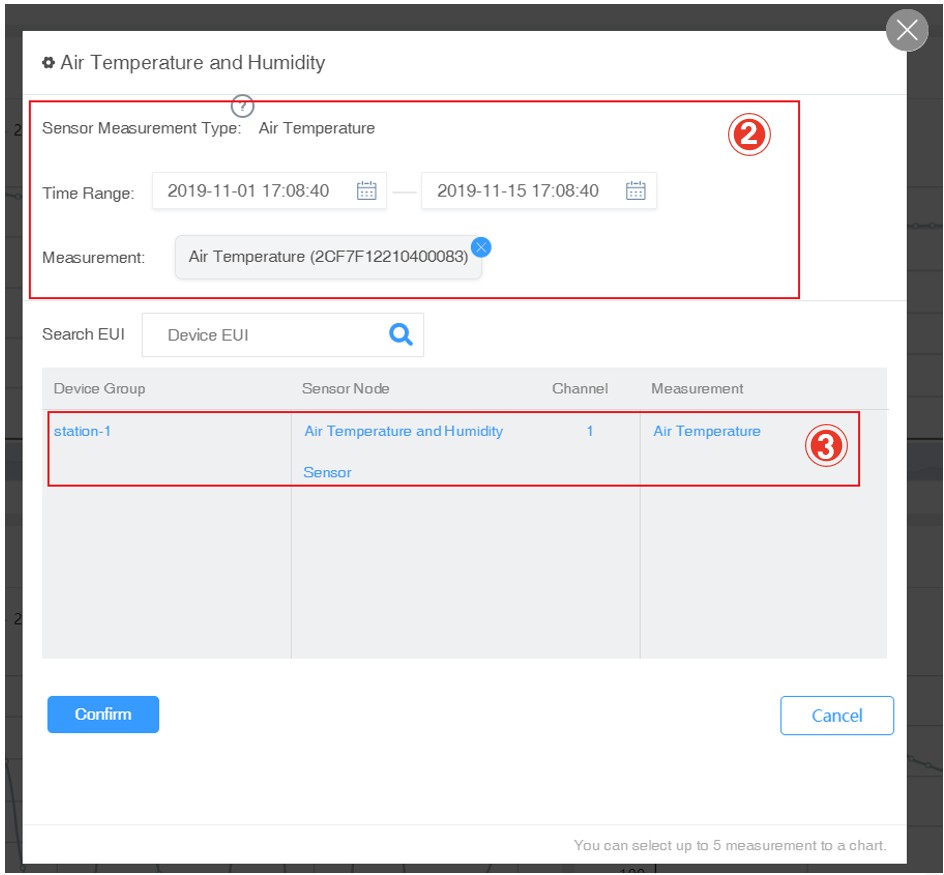 Up to three rows and three columns can be set per page, and multiple pages can be created. Please refer to the Dashboard chart for detailed steps.
Check Account Info
In the Account Management page, you can check your account info and click to change the info.